San Mateo Property Management
Let Us Manage Your San Mateo Rental Property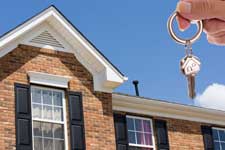 As a full-service property management company in San Francisco and the Peninsula, we offer the most comprehensive and cost effective management solution in the industry for residential property management. Boardwalk Investments Property Management has established a higher standard for property management that is unsurpassed by our competition. Your complete satisfaction is our goal.
Areas We Service
Leasing
Choosing the right tenant is one of the most important jobs in this business! It will take a long time to fix any mistake made at this point. All of our applicants must be qualified before they will be considered. The credit reports include possible evictions. We verify employment, current and previous landlords, and personal references. With us, it is mandatory to see their proof-of-income. We use the latest industry standard Leases to keep you in compliance legally.
We have the resources and experience to competitively price your property to maximize your income.
We'll inspect your property to prepare it for the market. Then we take photos that display your property at its best.
Vacancies are advertised quickly to our website and hundreds of rental listing sites on the Internet. (Zillow, Trulia, HotPads, Craigslist and more.)
Lease signing is executed in-person or electronically.
A thorough Move-in Inspection with photos will be provided.
We Follow Fair Housing Laws and Guidelines.
What We Do As Your Property Manager
Collect rents, pay bills
Maintain your property in the best condition possible using valued and trusted vendors.
Using State of the Art software we simplify reviewing your statements, and receiving funds electronically.
Use the professional leases and documents from the SFAA and CAA
Use the industry leading marking tools to quickly fill vacancies to qualified tenants
Best of all, No Management Headaches!!
Inquire About Our Services
San Mateo Area Information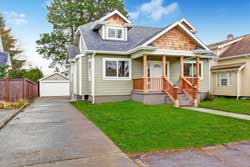 Originally part of the Rancho de las Pulgas and the Rancho San Mateo, the earliest recorded history is in the archives of Mission Dolores. It indicates in 1789 the Missionaries had named a Native American village along Laurel Creek Los Laureles or the Laurels (Mission Dolores, 1789). An 1835 sketch map of the Rancho refers to the creek as arroyo de los Laureles, but by now most of the Laurels have vanished. Coyote Point was an early recorded feature of San Mateo in 1810. Beginning in the 1850s some wealthy San Franciscans began looking for summer or permanent homes in the milder mid-peninsula. While most of this early settlement occurred in adjacent Hillsborough and Burlingame, a number of historically important mansions and buildings trickled over into San Mateo.
San Mateo enjoys a mild Mediterranean climate, shielded from the Pacific Ocean by the Montara Mountain block of the Santa Cruz Mountains. There is a gap in the mountains, west of the College of San Mateo, where State Route 92 meets State Route 35, resulting in gusty afternoon winds and allowing fog to flow toward San Mateo in the late afternoon through early morning in the summer months. Wikipedia
Areas We Serve