San Carlos Property Management
Let Us Manage Your San Carlos Rental Property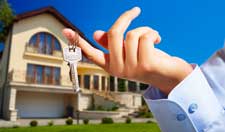 As a full-service property management company in San Francisco and the Peninsula, we offer the most comprehensive and cost effective management solution in the industry for residential property management. Boardwalk Investments Property Management has established a higher standard for property management that is unsurpassed by our competition. Your complete satisfaction is our goal.
Areas We Service
Leasing
Choosing the right tenant is one of the most important jobs in this business! It will take a long time to fix any mistake made at this point. All of our applicants must be qualified before they will be considered. The credit reports include possible evictions. We verify employment, current and previous landlords, and personal references. With us, it is mandatory to see their proof-of-income. We use the latest industry standard Leases to keep you in compliance legally.
We have the resources and experience to competitively price your property to maximize your income.
We'll inspect your property to prepare it for the market. Then we take photos that display your property at its best.
Vacancies are advertised quickly to our website and hundreds of rental listing sites on the Internet. (Zillow, Trulia, HotPads, Craigslist and more.)
Lease signing is executed in-person or electronically.
A thorough Move-in Inspection with photos will be provided.
We Follow Fair Housing Laws and Guidelines.
What We Do As Your Property Manager
Collect rents, pay bills
Maintain your property in the best condition possible using valued and trusted vendors.
Using State of the Art software we simplify reviewing your statements, and receiving funds electronically.
Use the professional leases and documents from the SFAA and CAA
Use the industry leading marking tools to quickly fill vacancies to qualified tenants
Best of all, No Management Headaches!!
Inquire About Our Services
San Carlos Area Information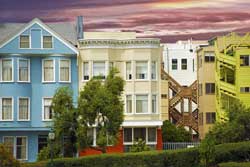 Prior to the Spanish arrival in 1769, the land of San Carlos was occupied by a group of Native Americans who called themselves the Lamchins. While they considered themselves to have a separate identity from other local tribes, modern scholars consider them to be a part of the Ohlone or Costanoan tribes that inhabited the Bay Area. The Lamchins referred to the area of their primary residence - probably on the north bank of Pulgas creek - as "Cachanihtac", which included their word for vermin. When the Spanish arrived, they translated this as "the fleas", or "las Pulgas", giving many places and roads their modern names.
The Native American life was one of traditional hunting and gathering. There was plentiful game and fowl available, and fish could be caught in the San Francisco Bay. There were also grasses, plants and oak trees (for acorns), and archaeological finds of mortars and pestles indicates that these source were processed for food. No doubt they also participated in the regional trading networks for goods that could not be gathered or grown locally.
The Lamchin permanent village is thought to have been between the modern streets of Alameda de las Pulgas and Cordilleras Avenue, near San Carlos Avenue. Wikipedia
Areas We Serve