Foster City Property Management
Let Us Manage Your Foster City Rental Property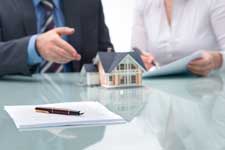 As a full-service property management company in San Francisco and the Peninsula, we offer the most comprehensive and cost effective management solution in the industry for residential property management. Boardwalk Investments Property Management has established a higher standard for property management that is unsurpassed by our competition. Your complete satisfaction is our goal.
Areas We Service
Leasing
Choosing the right tenant is one of the most important jobs in this business! It will take a long time to fix any mistake made at this point. All of our applicants must be qualified before they will be considered. The credit reports include possible evictions. We verify employment, current and previous landlords, and personal references. With us, it is mandatory to see their proof-of-income. We use the latest industry standard Leases to keep you in compliance legally.
We have the resources and experience to competitively price your property to maximize your income.
We'll inspect your property to prepare it for the market. Then we take photos that display your property at its best.
Vacancies are advertised quickly to our website and hundreds of rental listing sites on the Internet. (Zillow, Trulia, HotPads, Craigslist and more.)
Lease signing is executed in-person or electronically.
A thorough Move-in Inspection with photos will be provided.
We Follow Fair Housing Laws and Guidelines.
What We Do As Your Property Manager
Collect rents, pay bills
Maintain your property in the best condition possible using valued and trusted vendors.
Using State of the Art software we simplify reviewing your statements, and receiving funds electronically.
Use the professional leases and documents from the SFAA and CAA
Use the industry leading marking tools to quickly fill vacancies to qualified tenants
Best of all, No Management Headaches!!
Inquire About Our Services
Foster City Area Information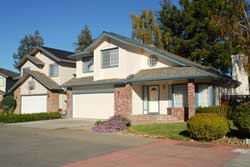 The year is 1958...across the Bay, Union City is on the verge of incorporation...the national flag still has only 48 stars...and developer T. Jack Foster is coming out of a short-lived Pebble Beach retirement, taking a $200,000 option to buy Brewer's Island in an unlikely venture to build a "new city," to be named Foster City, with Bay Area business magnate Richard Grant.
Foster City is now a thriving reality with a population of approximately 30,000 people and a daytime population of employees that nearly equals the evening population of residents. The City is resplendent with trees, lagoons and award-winning homes. In the midst of this beauty and prosperity it is difficult to picture the raw, barren land of Brewer's Island with which Foster and Grant began their development. Wikipedia
Areas We Serve