SOUTH SAN FRANCISCO PROPERTY MANAGEMENT
WE CAN HELP MANAGE YOUR SOUTH SAN FRANCISCO RENTAL PROPERTY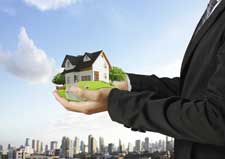 As a full-service South Daly City property management company, we offer the most comprehensive and cost effective management solution in the industry for residential property management. Boardwalk Investments Property Management has established a higher standard for South Daly City property management that is unsurpassed by our competition. Your complete satisfaction is our goal. Here are just a few of the many services we provide:
LEASING
Internet marketing to find qualified tenants
Thorough screening process for all applicants.
Industry standard leases and forms
PROPERTY MANAGEMENT
Collecting rents, paying bills
Online simplified accounting statement
Dealing with routine and emergency maintenance issues
Providing you with peace of mind!
WHAT WE DO AS YOUR SOUTH SAN FRANCISCO PROPERTY MANAGER
Provide leasing and property management
Complete screening/background check provided by screening company
Annual leases prepared by law firm specializing in landlord/tenant law
Online accounts and document system to review your statement and more!
Expand your reach with our expansive internet marketing for rental properties
BENEFITS OF USING BOARDWALK INVESTMENTS PROPERTY MANAGEMENT
No management headaches!
Industry leading marketing tools
24/7 maintenance request handling
Vacancies filled quickly to qualified tenants
Industry specific local knowledge
INQUIRE ABOUT OUR SERVICES
(650) 355-5556
SOUTH SAN FRANCISCO AREA INFORMATION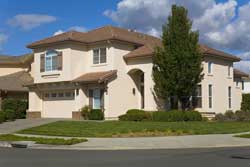 South San Francisco lies north of San Bruno and San Francisco International Airport in a small valley south of Daly City, Colma, Brisbane, and San Bruno Mountain, east of Pacifica and the hills of the Coast Range, and west of the waters of San Francisco Bay. Most of the valley faces San Francisco Bay, affording bay views from higher levels.

South San Francisco has mild winters and dry cool summers. The hills to the west shield the city from much of the fog that prevails in neighboring areas. The city's small downtown and several aging residential subdivisions, such as Mayfair Village, Sunshine Gardens, Avalon Park, Winston Manor, and Rancho Buri Buri, are located west of Highway 101, while the area east of Highway 101 is dominated by industrial complexes interspersed with modern office parks, particularly near the Oyster Point Marina on San Francisco Bay. The extreme western portions of the city near Interstate 280 sit along a hillside and offer views of San Francisco Bay. This area is known to local residents as Westborough. The southern part of the city, closest to the airport, is home to a large number of car repair shops, airport parking lots, and airport hotels. Grand Avenue, from Chestnut to Airport, is considered downtown South San Francisco, with various small shops and restaurants. Grand Avenue is host to a plethora of stores, one of which is Bronstein Music, a well-known local music store that has been around for decades. City Hall is located on Grand Avenue, which, to the residents of South City, is known simply as "Grand." Grand also runs perpendicular with one of the city's other well-known streets, Linden, which connects San Bruno to Highway 101. Chestnut Avenue connects Hillside, the northern bordering street at the foot of San Bruno Mountain, to Westborough Blvd, and subsequently to one of the neighborhoods known as Westborough.
AREAS WE SERVICE