PACIFICA & COASTSIDE PROPERTY MANAGEMENT
WE CAN HELP MANAGE YOUR PACIFICA & COASTSIDE RENTAL PROPERTY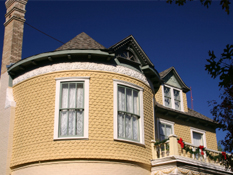 As a full-service Pacifica & Coastside property management company, we offer the most comprehensive and cost effective management solution in the industry for residential property management. Boardwalk Investments Property Management has established a higher standard for Pacifica & Coastside property management that is unsurpassed by our competition. Your complete satisfaction is our goal. Here are just a few of the many services we provide:
LEASING
Internet marketing to find qualified tenants
Thorough screening process for all applicants.
Industry standard leases and forms
PROPERTY MANAGEMENT
Collecting rents, paying bills
Online simplified accounting statement
Dealing with routine and emergency maintenance issues
Providing you with peace of mind!
WHAT WE DO AS YOUR Pacifica & Coastside PROPERTY MANAGER
Provide leasing and property management
Complete screening/background check provided by screening company
Annual leases prepared by law firm specializing in landlord/tenant law
Online accounts and document system to review your statement and more!
Expand your reach with our expansive internet marketing for rental properties
BENEFITS OF USING BOARDWALK INVESTMENTS PROPERTY MANAGEMENT
No management headaches!
Industry leading marketing tools
24/7 maintenance request handling
Vacancies filled quickly to qualified tenants
Industry specific local knowledge
INQUIRE ABOUT OUR SERVICES
(650) 355-5556
PACIFICA & COASTSIDE AREA INFORMATION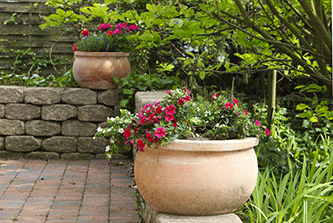 Prehistorically, Pacifica was home to two significant Ohlone Indian villages: Pruristac located at San Pedro Creek near present day Adobe Drive, and Timigtac on Calera Creek in the Rockaway Beach neighborhood.

Pacifica is the location of the oldest European discovery of the San Francisco Bay. An expedition led by Gaspar de Portolà sighted the bay by climbing the hills of Sweeney Ridge in Pacifica on October 31, 1769. Before then, earlier Spanish maritime explorers of the California coast (such as Juan Cabrillo and Sebastian Vizcaino) had missed the San Francisco Bay because heavy fog so frequently shrouded the entrance of the San Francisco Bay into the Pacific Ocean (the Golden Gate). Sighting the San Francisco Bay accelerated the Spanish colonization of Alta California because it was the only large, safe, centrally located harbor on the Alta California coast. The Spanish had used Monterey Bay up until then as their main harbor, but it was much more dangerous than San Francisco Bay. In the Spanish era, Pacifica was the site of the San Pedro Valley Mission Outpost (1786–1793) of Mission Dolores. This was dissolved when a newly-independent Mexico secularized the mission system. Pacifica is also the site of the still extant Mexican-era Sánchez Adobe built in 1846. The city is located on a part of the Mexican land grant Rancho San Pedro given to Francisco Sanchez in 1839.
AREAS WE SERVICE